Charleston Harbor Sunset Cruises & Private Sailing Charters
For a memorable experience we recommend our sunset sailing cruises, available every evening scheduled 2.5 hours before the setting sun. Bring a cooler, a bottle of wine, hors d'oeuvres or a picnic dinner to enjoy on board the sailboat. Sit back and relax, enjoy the beauty of Charleston Harbor as the sun sets behind the Historical Battery – enjoy an exciting and memorable family outing on our Charleston Harbor Tour. Come sail away, if for only a couple of hours, on our customers favorite cruise…A Privately Chartered Sunset Cruise & Tour of The Charleston Harbor.
Private Charleston Sunset Sailing Charters & Cruises
We offer private sailing charter service for up to six passengers per sailing on OM which is a beautiful and very large sailing catamaran. Weather and tide permitting we may sail out to the Jetties passing Fort Sumter, Sullivan's Island, James Island, Mount Pleasant, under the Author Ravenel JR. Bridge or along the Charleston Peninsula. Its a rare occasion when we do not see a dolphin playing in the beautiful waters of the harbor.
Special Events on the Water
Its a wonderful way to celebrate an Engagement, Birthday Party, Bachelor/Bachelorette Party, a Corporate event, or just a day of spoiling yourself and your friends. Bring a cooler, a bottle of wine, hors d' oeuvres, even bring a picnic dinner! We want you to enjoy your time on board and feel right at home.
What To Bring
Sunscreen is a must but OM also offers a nice cockpit that is completely shaded from the sun. A towel is a good idea and don't forget your camera!  Depending on the time of year you may want to bring along a jacket.  The temperatures on the water always feel a few degrees cooler than on land.
Cancellation Policy
Due to the nature of our business weather plays a part in everything. Cancellation due to bad weather will be made by the Captain after studying the radar 2 hours prior to departure. This allows for a full refund.
Credit Card information is taken to insure that your space is held for the dates agreed upon. No charge will be placed on the card unless you cancel with-in the 72 hour period before departure. Cancellation within the 72 hour period will incur the full price of the charter reservation.
Supporting Companies
Charleston is a friendly city and we like to support those that support us! Here are a few local businesses that can help you in planning your vacation and making your stay more fun.
Caviar and Bananas is our preferred catering company and have used them for many years with great success. They can deliver with a few days notice and take the worry out of preparing food and picking up beverages for your charter. Check out their website and talk with Heather about their Marine/Boating Menu. You will not be disappointed.
Exclusive Properties offer Luxury Island Getaways in some extrodinary homes on Isles of Palms and surrounding areas. Looking for something thats truly special and gorgeous check in with them and see whats available for your vacation. There is nothing better than your own house on the beach, besides of course your own boat on the water for a sunset!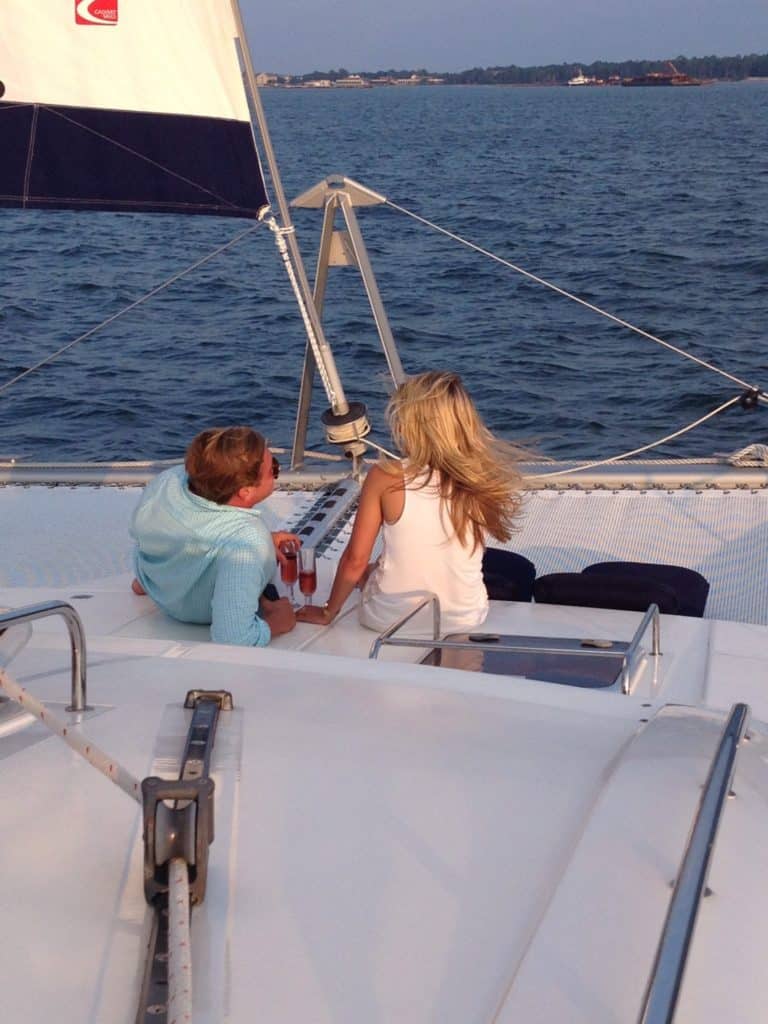 A small group of my co-workers and I enjoyed the perfect Sunday afternoon on the Cat. It was the perfect mix of exhilaration and relaxation for all of us…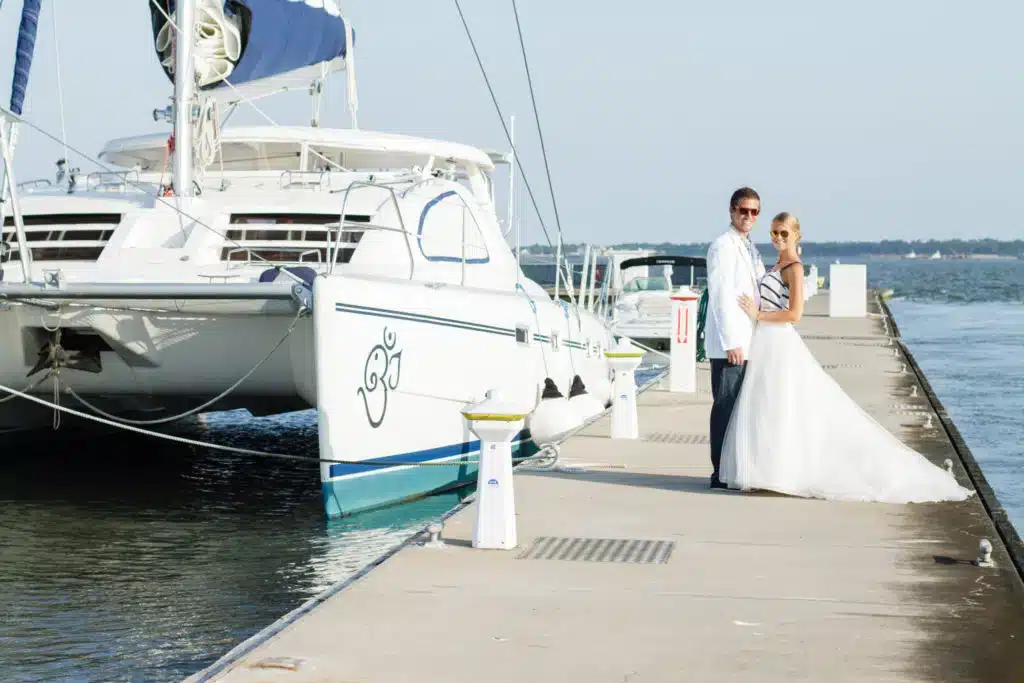 I proposed to my now fiance on this boat. I tell you what not only was this a wonderful boat. But our experience was amazing. They went above and beyond to make it a great experience…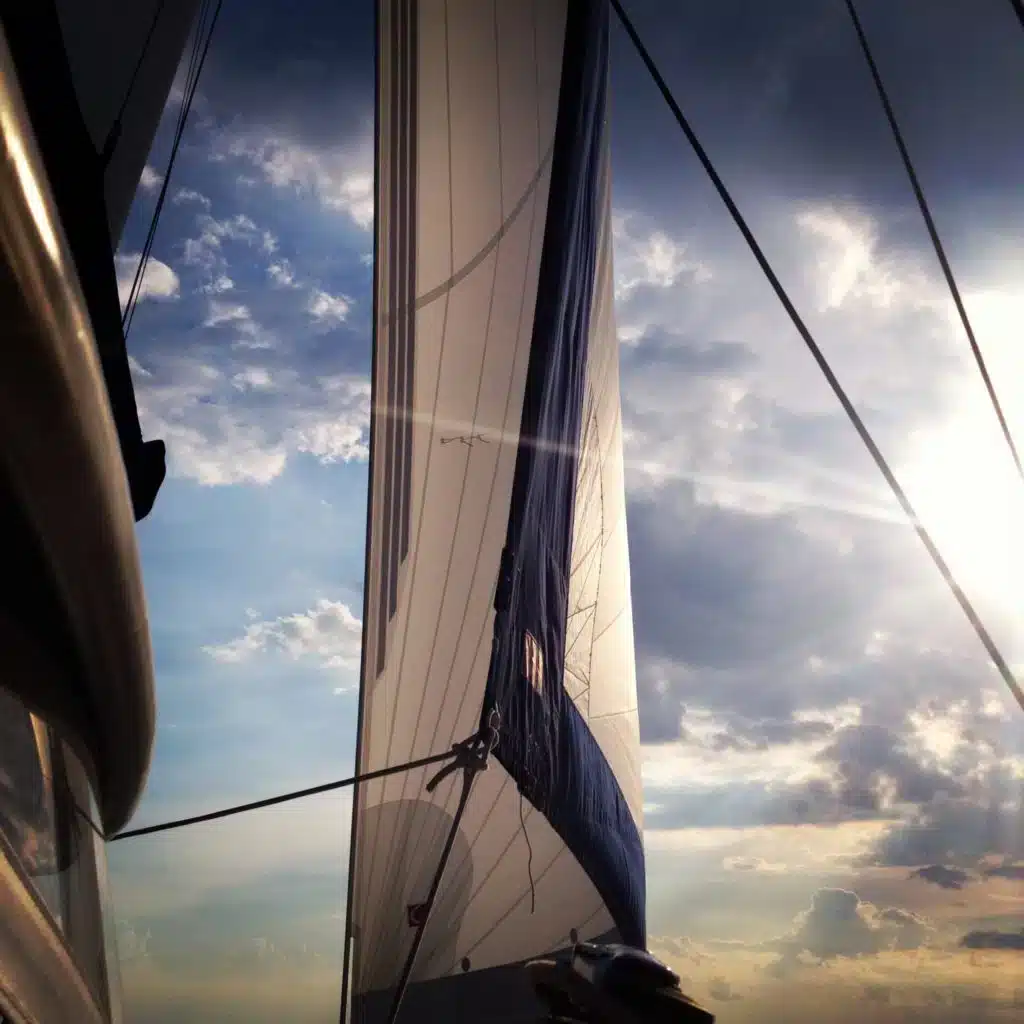 Sailing on OM was a perfect way to view Charleston from the water. The Captain was wonderful and so accommodating as he let my five year old son take the wheel, a moment he will never forget. We all had a beautiful day and I highly recommend OM Sailing Charters!